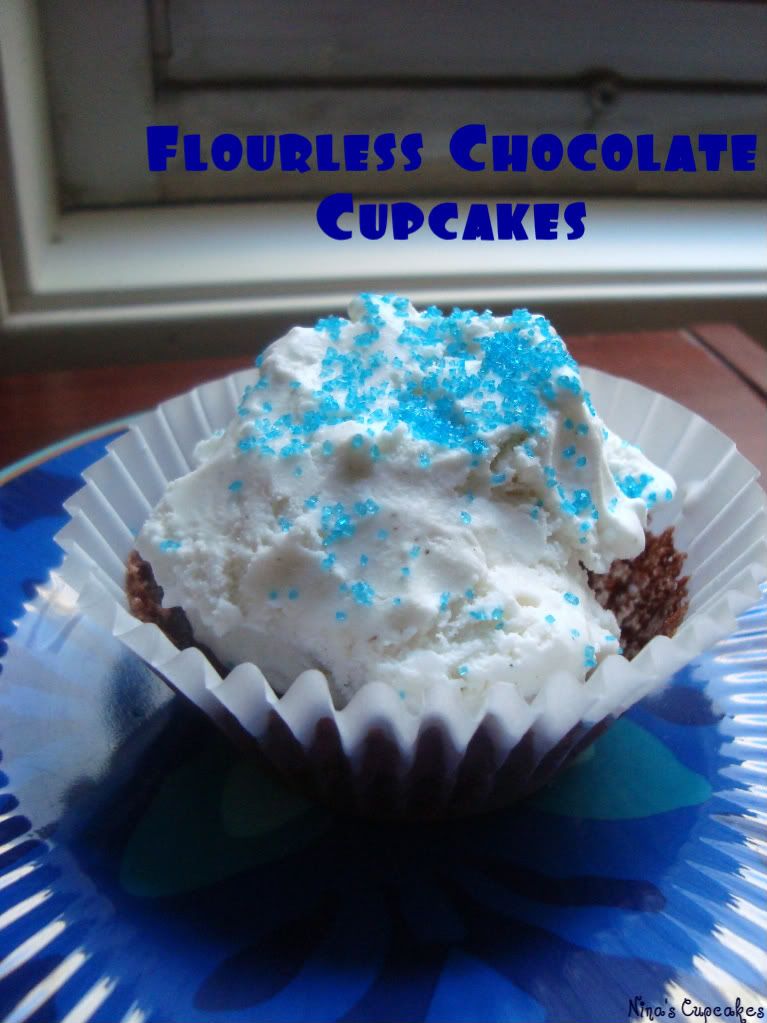 I had made these cupcakes soon after the June cupcake. My friends and I were getting together for a sleepover. One of our guy friends had never painted his nails before and we decided one weekend would be nice and we would just talk and paint nails and get facials - normal sleepover stuff. This bond we had was formed over a long car talk around probably 4-5 hours. It was wow. We talked about everything. This sleepover's conversation was mostly about relationships, but I feel like most conversations I have are about relationships.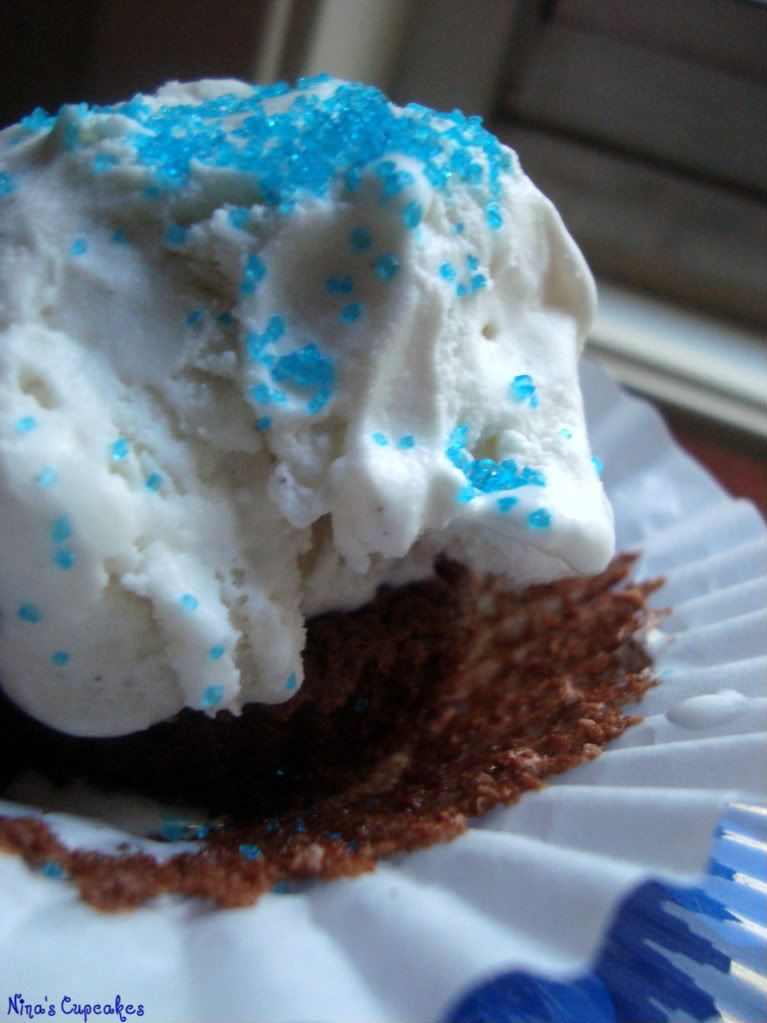 I decided that since I just got my new place, we could use that place since it will be empty. It would be great since we could just all sit there or be in our sleeping bags and just talk. So we ate some food and hung out and ate my flourless cupcakes. They were pretty good, but they never got the shells like they were on Martha's book. They were a dense little cake of chocolately goodness. The ice cream on top was wonderful as well.
The recipe for this month's Cupcake Club is found on page 146 of Martha Stewart's Cupcake book or here.
Thanks to Lauryn of Bella Baker for choosing this.