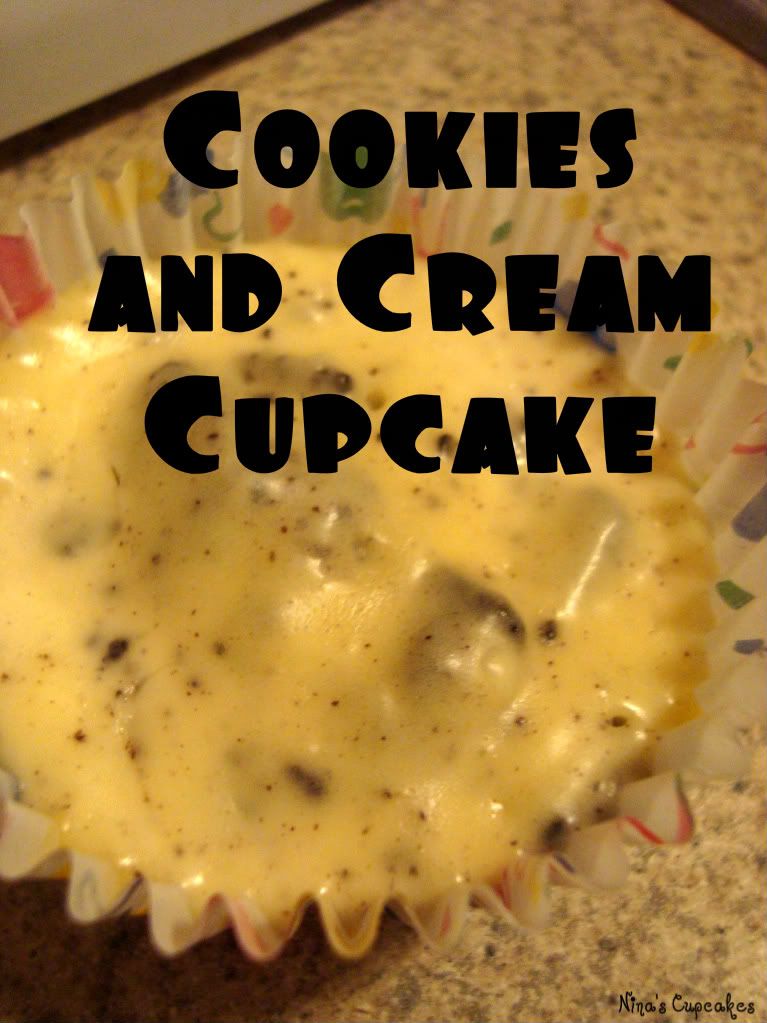 YAY! It's my month to host.
It's been super busy month, so I apologize for not getting this up earlier. I've just been working on school and getting everything done before they're due or needed. This semester so far has been about heartbreak, meeting new people, finding a job, doing well in school, and most of school, staying healthy.
This recipe was super easy to make and although there are still a few in the house, I've been controlling myself and not eating as much. My neighbors and roommate however, have been slightly worse at controlling themselves. It's okay though, the more they eat, the less I have to.


I really enjoyed the creaminess of the cheesecake on top, but the nice crunch of the oreo at the bottom and throughout the cake. I do wish that I could make them perfect by somehow making the Oreo cover the entire bottom of the cheesecake, that would have made it even better!
The recipe for this month's Cupcake Club is found on page 104-105 of Martha Stewart's Cupcake book.