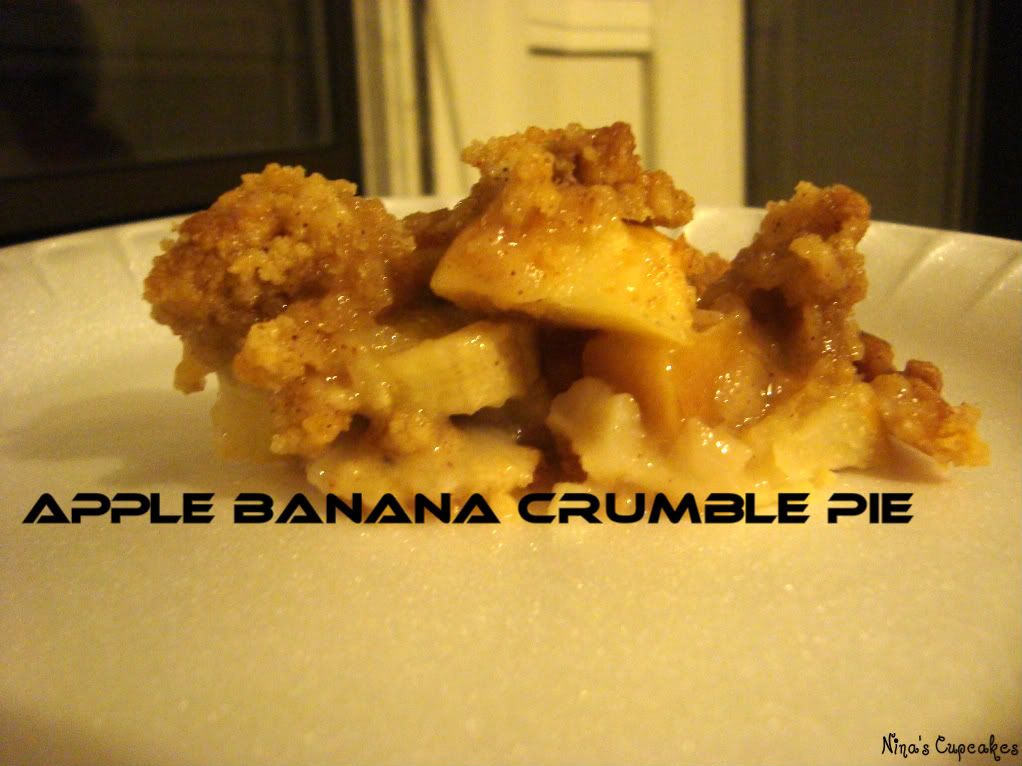 This pie was really delicious. It was super easy to make as well.
I brought this with me when I went to a Life Beyond Ramen. This time around we made Japanese curry. It was really delicious as well.
Ingredients:
3 md Apples; cut in chunks
2 md Bananas; cut into chunks
2 tb Lemon juice
1 c All purpose flour
1/2 c Sugar
1/2 c Brown sugar; packed
1/2 ts Cinnamon
1/2 ts Nutmeg
1/2 c Butter or margarine; soften
1 9" pastry shell; unbaked

Directions:
Combine fruits and lemon juice; let stand 10 minutes. Combine flour, sugar and spices; cut in butter till crumbly. Arrange fruit in pastry shell. Sprinkle with crumb mixture. Bake at 400F for 35-40 minutes. Cover top lossely with foil if crumb mixture browns too quickly. Cut in wedges to serve.