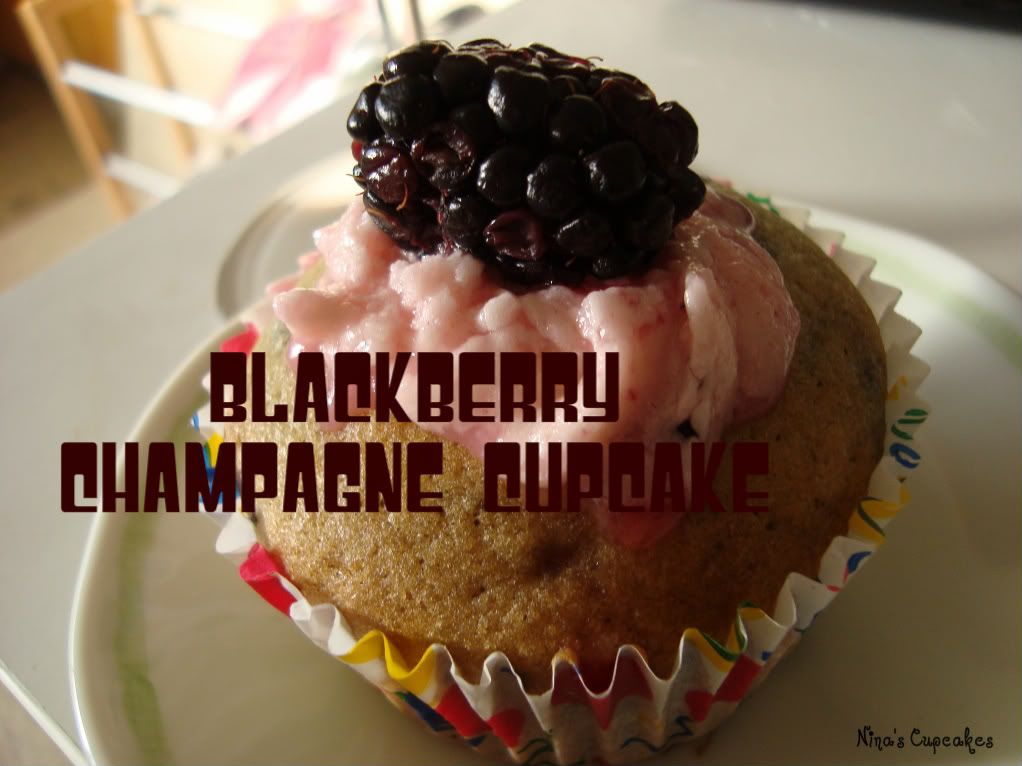 This is the first post in the series of posts that make GREAT Valentine's Day or romantic desserts. I know my boyfriend just revealed that he doesn't love cupcakes (WHAT HORROR), but I still decided to make these anyways.
Instead of making these for a romantic reason, I made them for a friend's party. I asked her what she wanted and she had mentioned raspberries and champagne. Although it's not the best thing to bake with, I thought I would give it a try. I didn't have fresh raspberries, but I did have fresh blackberries. It's not the same, but it's still amazing! HAPPY BIRTHDAY GAIL!!!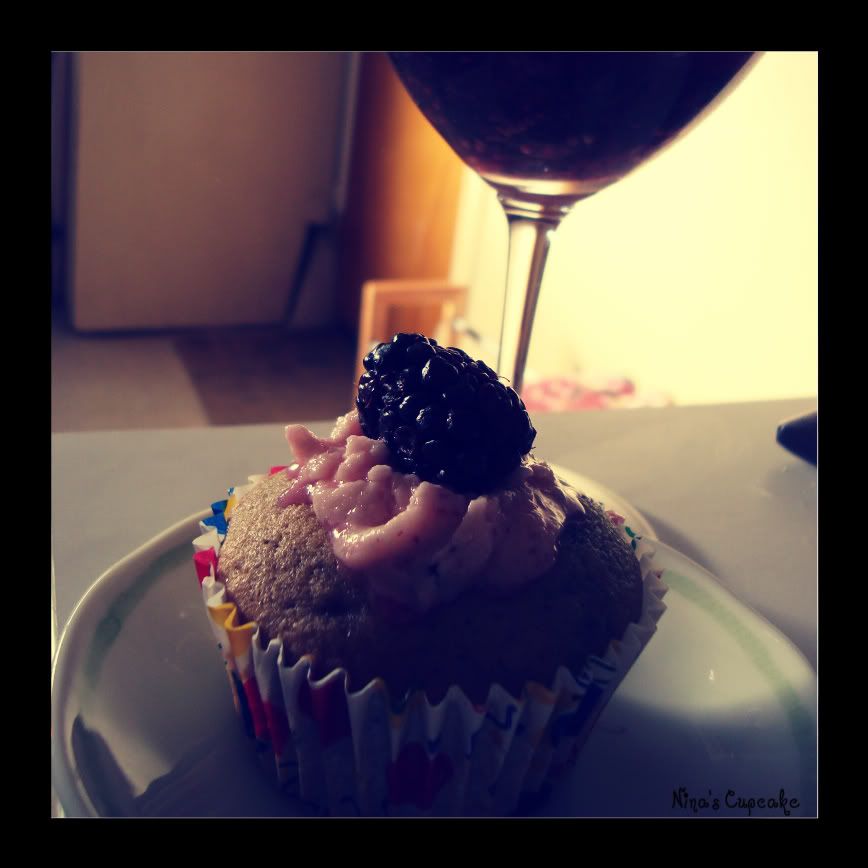 The cupcakes turned out surprisingly very well. Everyone really enjoyed them. I ran into some difficulties with the frosting, but since everyone was drinking, no one noticed! The cupcake was moist, even though I thought it would be quite dense and dry. Delicious new addition to my arsenal. Alcoholic cupcakes are great for birthdays!
Recipe (adapted from Love Cupcake):
Makes about 24 cupcakes
Soaked Blackberries:
1 1/2 cup champagne
2 containers of blackberries (about 70 of them)
1. Place the blackberries in the champagne in a container overnight, or at least 4 hours.
Cupcakes:
2 3/4 cups flour
1 1/2 tsp baking soda
pinch of salt
1 cup butter, room temperature
2 cups sugar
3 eggs, at room temperature
1 tsp vanilla
1 cup champagne (from soaking the blackberries)
1. Preheat oven to 350F and line muffin tin with cupcake liners.
2. In a small bowl, sift together flour, baking soda and salt. Set aside. In a mixer cream butter and sugar until well mixed and airy. Add eggs one at a time making sure each one is fully incorporated before adding the next. Slowly add in flour mixture. Stir in vanilla and champagne.
3. Fill cupcake liners 1/2 full. Insert one blackberry into each cupcake. Cover with enough batter to cover the berry. Bake for 25 minutes. Allow the cupcakes to cool completely.
Champagne Frosting:
1 cups unsalted butter, at room temperature
2 cups powdered sugar, sifted
1/8 cup champagne
Cream butter until smooth. Slowly add sifted powdered sugar. Mixture will bery thick, keep adding champagne to get the consistency you want. Frost cupcakes and top with a blackberry (soaked ones).