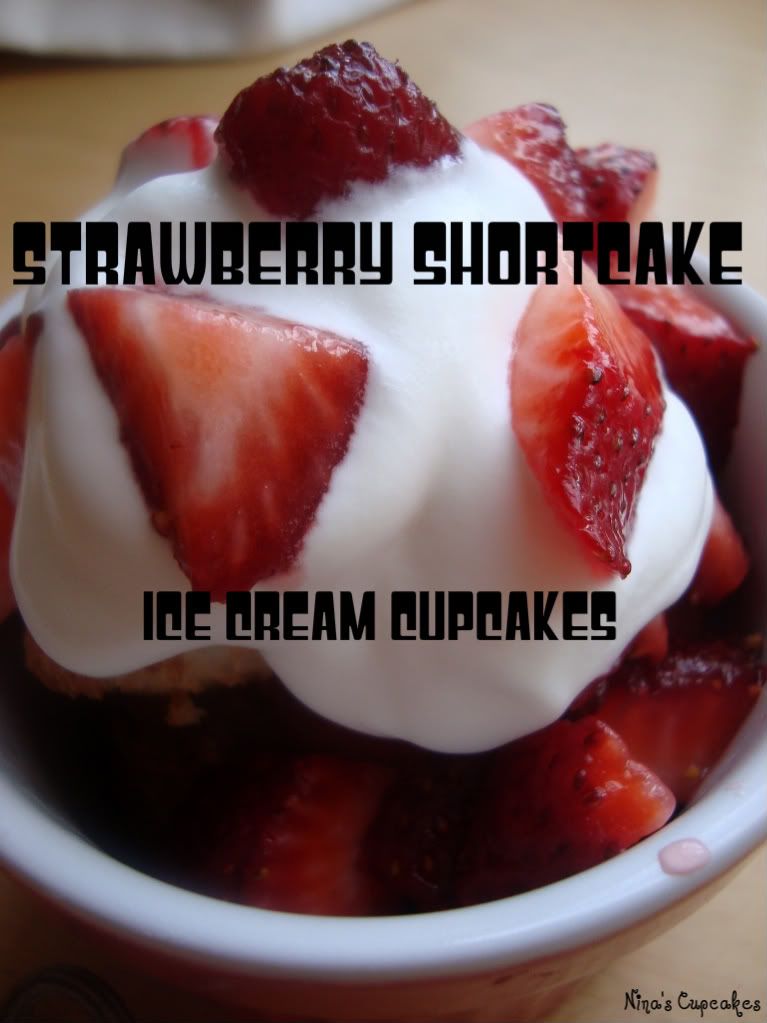 In addition to the
previous post
about ice cream cupcakes, I've decided to make another ice cream cupcake for the
Ice Cream
Cupcake
contest. I was shopping in the store and I was inspired by the angel food cake mix that I bought. All I needed was to add some water to the. mix.
Easy enough. Baked the cupcakes.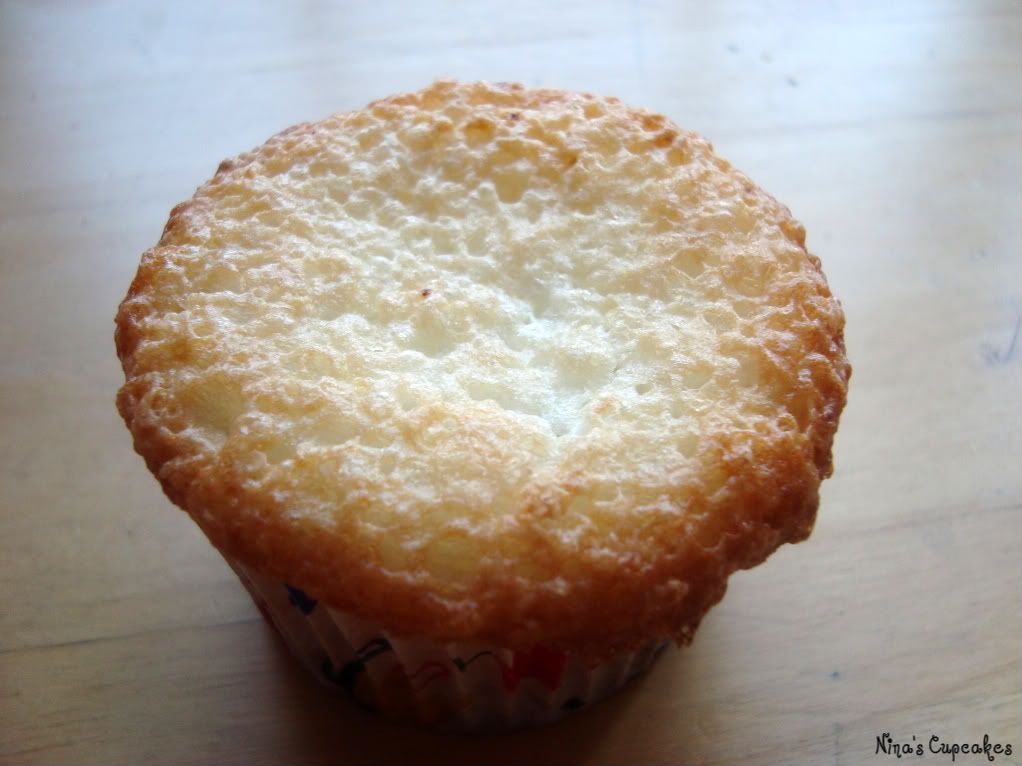 Then add some strawberry sherbet.
Place the top back on.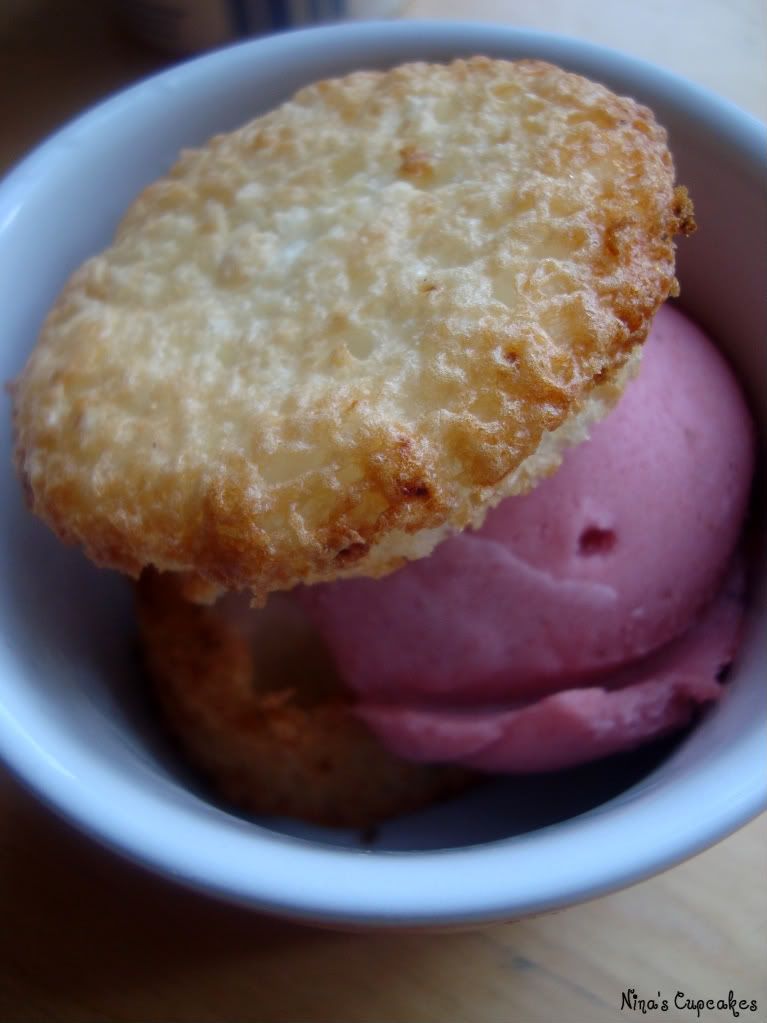 Then put some strawberries on top...and some whipped cream.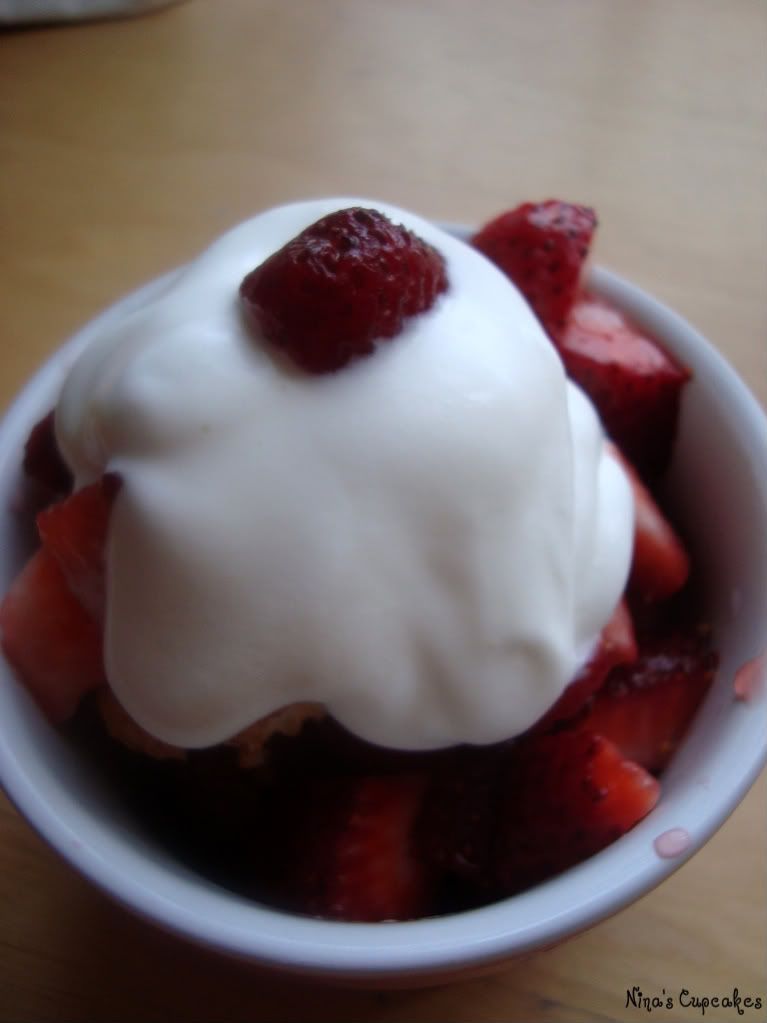 Simple and easy as that. It was quite delicious.
Now I can't stop eating strawberries mixed with a bit of sugar. This isn't good.