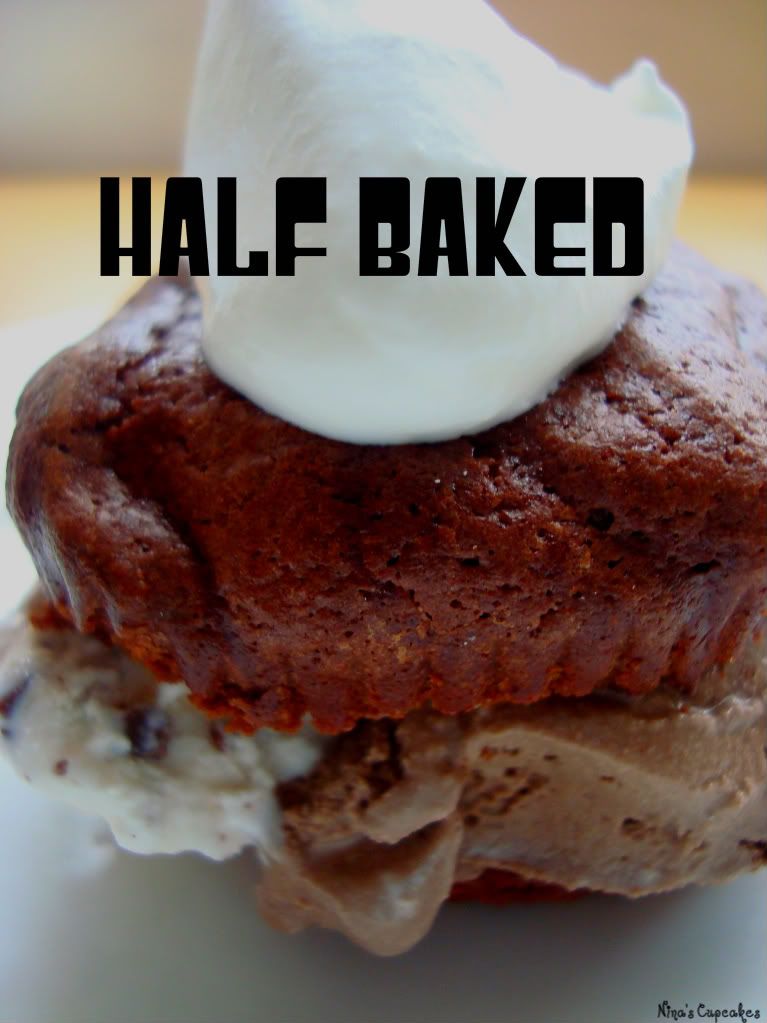 So, the beginning of this month marked the beginning of the annual Ice Cream Cupcake competition by
Cupcake Project
and
Scoopalicious
. I wanted to make a couple of different for my friends to try to see which ones are best. Since this is the only week I'm basically going to see my friends who tried my first ones, I have to make all my best combinations this week.
I started this week off with relaxing since I just finished finals, but I have started to get back into baking again.
This is my first ice cream cupcake to try. This was inspired by the Ben and Jerry's ice cream flavor
Half-Baked
.
It starts out with a brownie cupcake
[recipe below]
.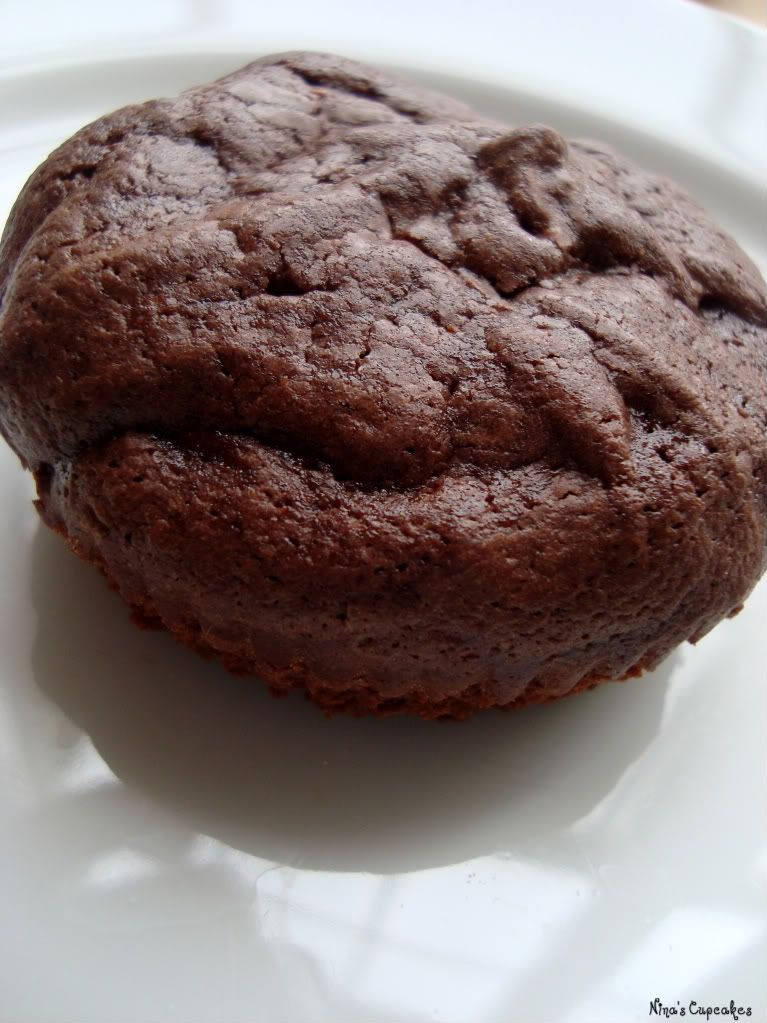 I added chocolate ice cream and chocolate chip cookie dough ice cream.
Then I topped it off with some homemade whipped cream.
It's a great alternative to the real ice cream flavor and my friends and I thought that they were an AMAZING combination.
Brownie Cupcake Recipe
1/2 cup butter
1/2 cup white sugar
1 egg
1/2 teaspoon vanilla extract
1/6 cup unsweetened cocoa powder
1/4 cup all-purpose flour
1/8 teaspoon salt
1/8 teaspoon baking powder
Preheat oven to 350 degrees F (175 degrees C). Line a cupcake tin. You probably only will need 5 cupcake liners.
In a large saucepan, melt 1/4 cup butter. Remove from heat, and stir in sugar, egg, and 1/2 teaspoon vanilla.
Beat in 1/6 cup cocoa, 1/4 cup flour, salt, and baking powder.
Add approximately 1/8 cup of batter in each of the cupcake liners.
Bake in preheated oven for about 15 minutes. Do not overcook.